Autumn Recipe by Executive Chef Tom Genty. 25% off A la Carte throughout October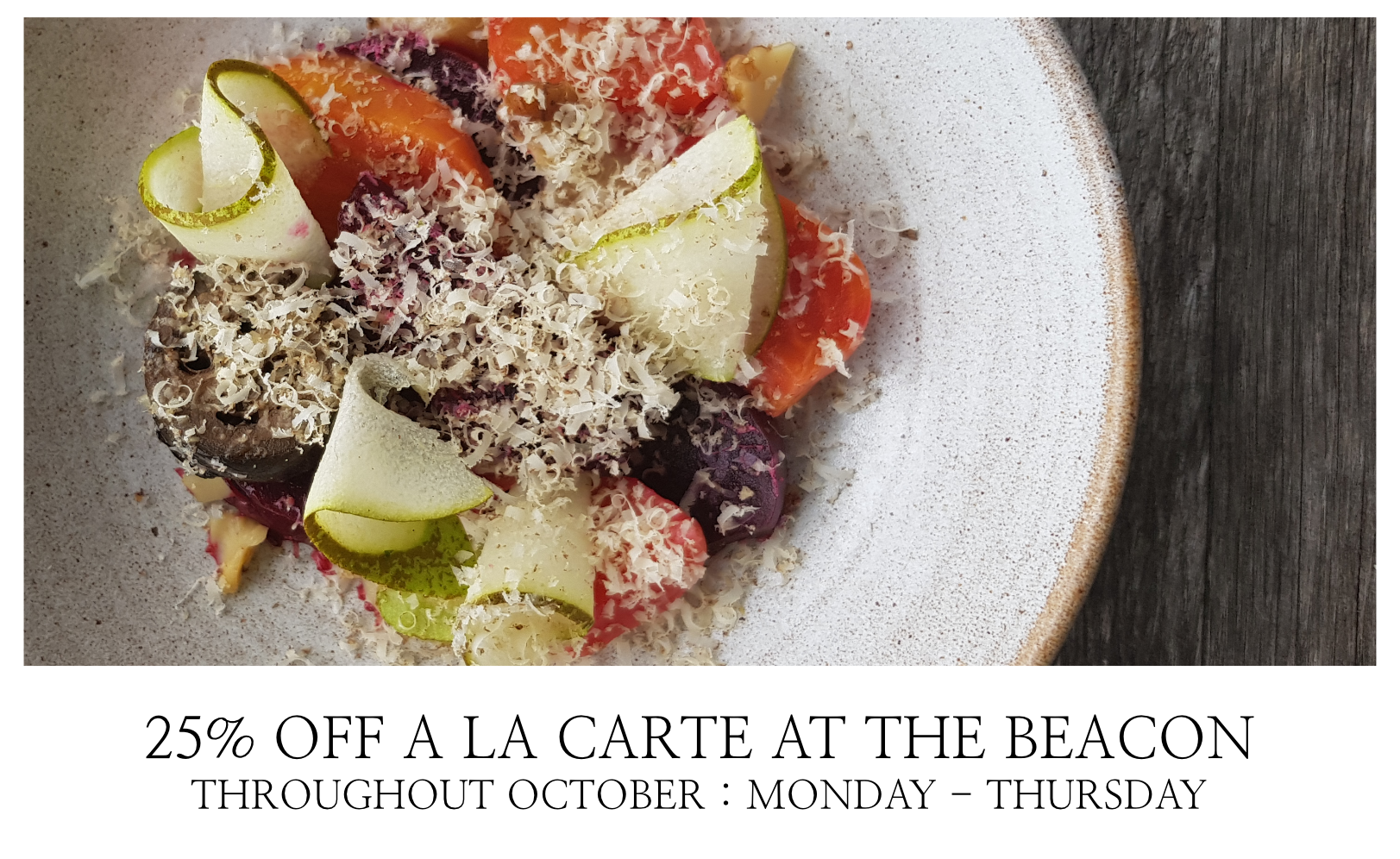 With every new season comes change. We are very excited to introduce our new executive chef, Tom Genty. Tom will be overseeing the I'll be Mother group. Tom originally from Tunbridge Wells, has worked at our sister site, The Swan Wine Kitchen at Chapel Down as Head Chef. There he retained the Bib gourmand and 2 AA rosettes. In between his roles at The Swan, Tom has also worked for the most prestigious wine merchant in the UK, Berry brothers and Rudd for 8 years. There Tom cooked high end food to match the world class wine and spirits.

Tom loves to cook with the most seasonal ingredients possible and sources British produce and supports independent Kent business where possible.

"I like my dishes to be approachable, not too extravagant. I want the customer to feel comfortable with the menu, get value for money and get the best ingredients" - Tom Genty

We are so excited to welcome Tom to the I'll be Mother family and his new autumn menu is delicious.

To celebrate the new season, we are introducing 25% off our a la carte menu throughout October (offer is available Monday - Thursday) at The Beacon.
Autumn Recipe from Executive Chef Tom Genty.
Venison Haunch, celeriac, smoked bacon, cavalo Nero and pickled black berries
The haunch of venison is an amazing cut of meat. The haunch is the rear leg and once broken down into its individual muscles can be portioned into steaks. The meat is very lean and full of flavour. It can be found in good butchers and farm shops from August to April but is really in its peak season in October.
Serves four

800g Venison haunch
Garlic thyme
100g butter
2 cloves Garlic
1 celeriac
100 ml water
250ml cream
100g butter
Celery salt
4 Banana shallots
1 clove garlic
50g butter
1 spring thyme
1 punnet of blackberries
70ml cabernet sauvignon vinegar
25g sugar
10 juniper seeds
250g cavalo nero
400g Smoked bacon or pancetta
1 shallot
1 celery stick
1 carrot
125ml white wine
1 sprig of thyme
Great dinner party recipe as most of it can be prepared the day or 2 before.
Soak the bacon or pancetta for 10 mins in cold water. Place the pancetta in a deep tray, peel and chop the vegetables into a rough dice, add the wine and cover with cold water.
Braise in the over 150c for 1 and half hours. Remove the bacon and press between 2 trays with a weight on it on the fridge overnight.
Reserve the cooking liquor for a tasty soup base.
Peel the celeriac and dice into 2 inch cubes. Add the water, cream and butter into a pan and simmer until tender. Blend until smooth and season with celery salt.
Spilt the shallots length ways through the root and remove any loose skin or root. Place the shallots cut side down in an oven proof pan and fry until lightly golden in rapeseed oil. Add the butter, garlic and thyme and put into a hot oven 200c for 15 mins. Remove the outside skin once cool.
Heat the vinegar, sugar and thyme and pour over the blackberries and allow to cool.
Blanch the cavalo Nero in boiling salt water until tender, 1-2 minutes and refresh in ice water.
Heat a frying pan and put a generous amount of rapeseed oil in. Season the venison with salt the pepper and add to the pan. Brown all over and then add the butter, thyme and garlic. Baste the meat with the spoon for 2 minutes. Cook for a further 4 to 6 minutes in a 180c oven. Remove from the oven and rest at room temperature for 8 minutes.
Meanwhile cut the bacon into 4 thick slices and pan fry until golden.
To plate up start with the puree, then bacon and shallots.
Carve the venison thinly and put onto kitchen roll or a j cloth first to catch and juices.
Plate the venison and then drape over the cavalo nero. Scatter the pickled blackberries and finish with a generous spoonful of red wine jus.
It's the end of September but reservations are open for festive feasting, suppers and parties in all our homes for Christmas. Our teams are here to deliver sparkle and smiles and help you and your family or work colleagues create magical, festive memories. To book one of our private dining rooms, whole restaurant hire or to book a Ski Chalet Christmas Party at Kingdom, please contact our team at event@mother-love.co.uk or go to the illbemother.co.uk/christmas for more details.

If you book a table on Christmas Day at kingdom before 1st nov we will provide a complimentary glass of fizz to your party.

We still have availability for Christmas Day at Kingdom, The Twenty Six and Swan but spaces are filling up fast so contact the team to reserve your place.